Gunsite Alumni Email Group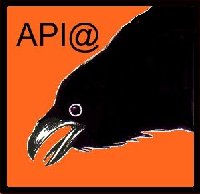 If you are a graduate of a training course from API, "Orange" Gunsite, "Gray" Gunsite, Gunsite Academy, a Jeff Cooper taught Whittington Course, any other off-site course personally taught by Jeff Cooper, or a graduate of Thunder Ranch you may be eligible for membership in the Gunsite Alumni Email Group. The Gunsite Alumni Email Group is a controlled access email reflector dedicated to discussion of the modern techniques of weaponcraft, support of the Second Amendment, and camaraderie among the students and friends of Jeff Cooper.
This is an email reflector, not a forum, and the volume of the mail can get quite heavy at times and discussions are not limited to just shooting related topics. We do have a "digest" version which can cut the number of messages down.
If you believe you meet the above requirements for membership and are interested in joining this group please contact me by clicking here.
Please supply your full name, e-mail address, city and state, information on the course(s) and date(s) you took them, and your instructor's name(s) with your initial inquiry. Requests without the information required will be ignored.
Also, please state the valid email address that you want to be subscribed under in the BODY of your message.
Once approved you will receive a notice that you are subscribed and a separate email from one of our administrators with a login and password for our web site www.molonlabe.net where you can read our guidelines, rules, and regulations.
As we are paying for the web hosting and the mail reflector service we ask that once you are a member that you make a small donation to the running of the list. Details are on the website.
List logo © copyright Ric Wyckoff and Gunsite Alumni E-mail Group, 2013, 2015
---
When contacting me regarding this group, please insure that you include your valid email address in the body of your message as we have been contacted by individuals whose imbedded return address was invalid and thus have no means of replying. If you sent an inquiry but did not receive a reply this is what happened.
---
Please email comments to Fr. Frog by clicking here.
---
| Back to the Jeff Cooper Page | Back to Fr. Frog's Home Page |
---

Updated 2015-12-10