Fr. Frog's For Sale Page
As of 2017-02-22
From time to time Fr. Frog digs out items from the deep dark recesses of the swamp that he no longer needs. If you are interested in any of these items contact me by clicking here. I am also looking for some items which you can see by clicking here. Check back frequently for new items.
---
Click here to see what I'm looking for.
---
A note about shipping costs.
I try to be fair with shipping costs. Shipping costs are going out of sight lately,
with a 3 pound shipment costing over $13 whether by USPS or UPS,
so Priority Mail Flat Rate works out as the cheapest method 99% of the time.

Small flat rate box (8-5/8" x 5-3/8" x 1-5/8") - $6.80

Medium flat rate box (11" x 8-1/2" x 5-1/2") - $13.45

Large flat rat rate box (12" x 12" x 6") for $18.75

Most stuff will fit in the small or medium box.

For small parts that will fit in a small padded envelope the postage is generally about $2
---
The following goodies are available.
If you see something you want and want to haggle the price or trade let me know. First come, first served.
---
ODDS-N-ENDS
Be prepared when an EMP kills your calculators! Old time Slide Rule. Old 10" SO45 Keuffel & Esser American (Mannheim) slide rule. Beautifully made from boxwood and an ivory plastic. A throwback to a simpler time. It is in good shape with some minor staining of the markings and is missing the slider. Internally marked "Patented June 1900," but has no other markings other than "Keuffel & Esser Co. N.Y. Believed to be circa 1906 and has the serial number 819 on one end. Asking $30.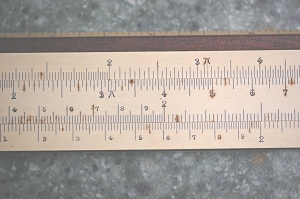 ---
SHOOTING STUFF
Add $3.50 for S&H ($6.80 for Priority Mail) unless otherwise specified.
GUN PARTS
Two Ruger 10-22 standard birch stocks with butt plate very good shape- $30 each plus $7 S&H . Both for $45 + $10 S&H (Ruger lists them for close to $90)
---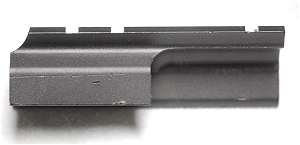 Scope mount for GI M1 carbine. Replaces the rear sight and fits in the dovetail. $15 plus $2 S&H.
---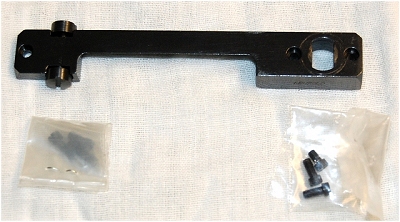 Leupold 1-piece mount for Springfield minor wear marks $15
---
2 pair new in box Simons "4x4" 1" high rings for Weaver bases (1 pair shown) - $12, both 2-ring sets for $15


---

1 -- 2" S&W J Frame barrel w/extractor rod-blued (Used excellent) - $30

---

HKS old style speed loader (no anti-jiggle plate) for S&W M29 - $5
---
---
LEATHER
(Add $5. Priority Mail S&H per item)
Safariland 2 ¼" "Velcro" buckleless police duty belt, Medium (about 36-38")-black - $15

Tex Shoemaker M58 lined right hand duty holster for Beretta 92-black - $25

---

Uncle Mike's size 4 black nylon shoulder holster and harness for 7-8" bbl'd M29 S&W and Red Hawk, and most similarly barreled single actions ­ black $25
---
Photography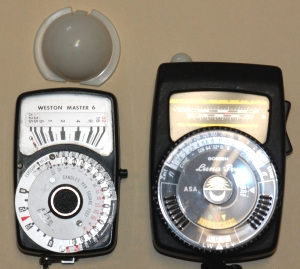 Weston Master 6 non-battery (right) and Gossen LunaPro (left) light meters, both with incident light measuring diffusers. These were the classic light meters during the film days and are still very useful. Weston Master - $6 and the LunaPro $35 including case and manual. S&H included. Both for $39
---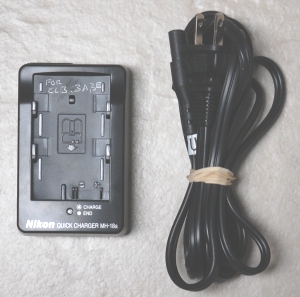 Nikon MH-18a charger for EN-EL3, 3A, 3B batteries. This came to me free and I'll pass it along free. $2 for postage.
---
Please email comments to Fr. Frog at by clicking here
---
| Return to Fr. Frog's Home Page |
---
Disclaimer
Any items offer for sale on this page are offered "as is" and no warranty is expressed or implied. Everything worked when shipped.

Last updated 20117-02-22