Fr. Frog Recommends
I frequently get correspondence from folks asking for my recommendation on various shooting related products. They are listed in alphabetical order. While recommending things can sometimes get one in trouble, enough questions come in for me to take a stab at it with the following caveat.
I have either personally used or reviewed (a) product(s) or service(s) from these sources and have been please with not only the product or service but also with the company, or I have received enough recommendations from others users to feel confident in them. Your mileage may vary and I make no warranty that all products or services from these sources will meet your approval. However, with those that I have used I am very sure that you will be just as pleased with as I have been. If you do have a problem, please deal directly with the company for resolution as I do not represent any of these firms. I would, however, like to know if you have any problems, or are dissatisfied. All these folks get get my vote for their products or services and the really exceptional ones who have consistently given exceptional service over time get "5 Flippers."
If you contact any one, please mention this site to them.
If you find a link that no longer works please email me by clicking here and let me know.
To see some non-firearms related companies that have provided service and
support far above what one would expect, you can click here to view that list.
---
Leather Goods / Holsters, etc.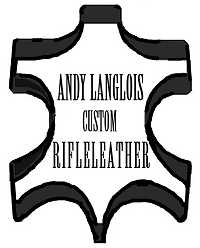 Andy Langlois Leather (www.andysleather.com)

Andy makes some of the nicest rifle slings in town including Ching type and conventional rifle slings. The are very nicely made and finished of English saddle leather so they have some body to them and wear well. His prices are very reasonable and he stands behind his products. He is also the official source for the Jeff Cooper and Eric Ching sighting in targets.
If you are a graduate of API/Orange Gunsite or a course taught by Jeff Cooper (no exceptions) and can supply a copy of your certificate signed by Jeff you can get a substantial discount on his Ching slings. Tell him I sent you.
Contact Andy for further details.
Andy can be reached at: andy (at) andysleather (dot) com
---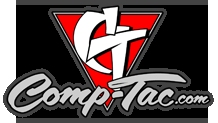 CompTac (http://www.comp-tac.com)
CompTac is a maker of Kydex holsters and gear that have been getting a lot of excellent reviews and they have excellent turnaround time. They can be reached at 866.441.9157 or through their website.
---

The Concealment Shop (http://www.theconcealmentshop.com)
The Concealment Shop handles all manner of gear relating to concealed carry. I particularly like their AE Pistol Pack "fanny packs." Great customer support and service and reasonable prices. They can be reached at 800 444-7090, or via e-mail at info (at) theconcealmentshop (dot) com
---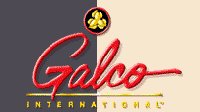 Galco International (http://www.usgalco.com)
Galco is a commercial firm that makes an excellent line of holsters and accessories at reasonable prices. Their workmanship is top notch but be warned that as a major commercial firm not all of their designs are suitable for practical use within the modern technique as they market to "the masses." They can be reached at: 800.874.2526
---
Accessories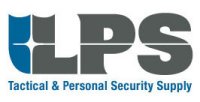 LPS-Lagger Professional Services/Tactical & Personal Security Supply (http://www.lpstactical.com)

If you are looking for a source for high quality accessories including such things as Sure Fire, Pro-Ears, Tac-Jac 2001, Blackhawk, Emerson and Cold Steel knives, ITT Night Vision, Beamhit training systems, GG&G products, AIM Point sighting systems, Trijicon, MPro7, Protective Optics Ballistic Eyewear, Swiss Tool, Peltor, Trigger Juster (adjustable hammer spring device for double action pistols), Giles Tactical Slings and Wilderness Products, McCormick magazines, and Benchmade knives (being phased out), LPS is the place you want to go to. They are professionals in every sense of the word. They treat their customers with honesty and integrity and will work with you to solve problems. They are open 7 days a week from 0600 hrs - 2100 hrs and are accessible via the Internet for sales. They can also be reached at 888.511.7322 or via Fax at 510.795.8680.
---

Magpul (www.magpul.com)

Magpul is probably the best known polymer AR/M16magazine manufacture out there, but they also make an extended line of well thought out, high quality accessories for the AR platform and the Remington 870 shotgun. accessories. Their polymer magazines are the standard everyone else is judged by and their customer service and support is first rate. They can be reached through their website or by phone at 877.462.4785.
---

Medic Batteries (http://www.medicbatteries.com)
Medic batteries supplies a wide variety of name brand bulk packed specialty batteries at excellent prices, with free shipping on all lithium batteries. If you are looking for Lithium AA, 123, 1/3N, CR2, or the various CR20xx "coin" batteries for your red dot sights, this is the place. They can be reached at 1.800.479.6334 or at customerservice (at) medicbatteries (dot) com.
---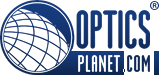 Optics Planet.Com (http://www.opticsplanet.com) - Optics Planet.Com sells a wide variety of firearms related optics, binoculars, mounts, and accessories at very good prices and usually with free shipping. Service is very fast. They can be reached at 800.504.5897 or sales (at) opticsplanet (dot) com.
---

Recreational Software Inc. (http://www.shootingsoftware.com )

RSI is the maker of the famous Shooting Lab software which superceded the old Gun Controller software, that is considered by many to be THE ballistics software. They are also a dealer for the CED Millennium chronograph system and scales, as well as being the sole source for the PressureTraceTM pressure measuring units. RSI will provide support to owners of the CED chronographs purchased elsewhere and will gladly talk your ear off about ballistics. If you call RSI to order please or order on line tell Jim that Fr. Frog referred you.
You can reach RSI & Jim at 928.634.8028 or by E-mail at info (at) shootingsoftware (dot) com.
---
Reloading Equipment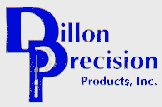 Dillon Precision (http://www.dillonprecision.com)

Dillon is now probably the best known company in the reloading tool business. Their products are first rate, their prices are reasonable, and they stand behind their products 110% with a no-questions asked guarantee. Their catalog, The Blue Press, is a fun read. They can be reached at: 800.762.3844
---

KNS Precision Inc. (http://www.knsprecisioninc.com)

Texas based KNS Precision, Inc. makes and sells a wide variety of parts and accessories for various firearms, particularly the AR-15 platform. They are well known for their "non-rotating" hammer and trigger pin sets, special pins, front sights, and specialty accessories. Their products are first class quality, reasonably priced, and their customer support is one of the best I have run into. Check out their website. Gordon Gipson their VP can be reached at 830.997.0000
---

Magma Engineering (http://www.magmaengineering.com)

Magma Engineering is best known for their line of commercial bullet casting machines, and molds, but they are also the current manufacturer of the old STAR bullet luber and sizer that is the gold standard of cast bullet sizing. If you own a STAR sizer and need parts, dies, etc., give them a call. Magma is a joy to deal with. Courteous, friendly, and knowledgeable people that go out of their way for customers. (Maybe the office cat keeps them in line.) They can be reached at 480.987.9008 or via mail at: PO Box 161, Queen Creek, AZ 85242.
---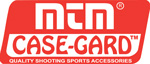 MTM Case-Gard (http://www.mtmcase-gard.com)
MTM is known for the line of plastic ammo boxes and shooting/reloading accesories. Their customer service is courteous and first rate and they stand 100% behind their products. They can be reached at MTM Molded products, 3370 Obco Court, Dayton, OH, 45414, telephone 973.890.7461.
---

RCBS (http://www.rcbs.com)

RCBS is probably the largest manufacture of reloading dies in the world. If they don't have it they can make it. Their customer service and care are outstanding too. I recently wanted to change a powder measure over to a "small cavity" version and emailed them for info and prices on the parts. They replied that they were sending me the measuring screw for free and that I could order the rotor by calling the parts department at a cost of about $35. When I called them to order the part a very nice lady took my order and CC info and noted that I had been doing business with them for many years, for which she thanked me. When the part arrived, the invoice stated "no charge" and there was a hand written note thanking me for my business over all the years.
---

Repack Boxes (www.repackbox.com)

Repackbox makes a very nice line of cardboard ammo boxes to repack bulk ammo in. Made from a stiff white board most of the boxes are sized to hold a standard magazine's worth of ammo (30 rounds of 5.56 mm and 20 rounds of 7.62 NATO, etc.). Also available are packaging for magazines and survival rations. Pricing and shipping are very reasonable. Currently available for: 9MM, 10MM, 30 Carbine, 380 ACP, 357 MAG, .40 S&W, 44 MAG, 45 ACP, 45 Long Colt, 5.56 X 45 & .300 BO, 7.62 X 39, 7.62 X 51, 7.62 X 54R, 303 British (Also .30-40), 30-06, 30-30 Winchester, and 12 GA.
They also offer "made in the US" GI religious jewelry approved for issue. Made from non-magnetic, non reactive, bright finished, 100% 304 stainless steel. The chains are the beaded "dog tag" type, 24" long, and also made of 304 stainless steel. The back of each pendant is stamped with their Manufacturers "CAGE" Code: 3YWL0. For further information visit their web site or contact Roger Small at 615.792.7947 or via email at rsmall (at) gijewelry (dot) com.
---

UniqueTek (www.uniquetek.com)

UniqueTek is best known for their line of "must have" improvements and accessories for the Dillon 550 and 650 progressive reloaders. Their prices are reasonable, shipping is fast, and they stand behind their products. When I ran into a problem installing their head clamp inserts they were fast and courteous with their response, confirmed my problem and solution, and even offered to send me a couple of inserts to replace the ones that I messed up. If you own a Dillon 550 or 650 you need to check them out. They can be reached via their website or at UniqueTek, Inc., 574 E. Alamo Dr., Suite 60, Chandler, AZ 85225. 480.507.0866, or email Lee at lee (at) uniquetek (dot) com
---
Click here for information on training
---
Gunsmithing, Parts, & Gunsmithing Equipment

Brownells (http://www.brownells.com)

What can I say. The source for parts and general shooting related stuff is Brownells. If you tinker or need tools, parts, or gunsmithing supplies you must have their catalog. They can be reached at: 800.741.0015. Super folks to deal with. They truly "get" customer service.
---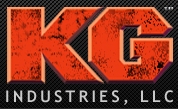 KG Industries (http://www.kgcoatings.com)

KG Industries make the line of KG gun care products including the KG12 copper removing solvent which in my testing is one of the best products available for copper fouling removal, as well as a very well known Gun Kote line of finishes. Great folks to deal with and excellent customer service. They can be reached at 715. 934.3566. or at Joefazio (at) kgcoatings (dot) com
---

Mil-Comm Products (www.mil-comm.com/)

Mil-Comm is the maker of the TW25B line of lubricants that are one of the best known lines of high performance, extreme condition, firearms lubricants on the market and TW25B is the lube of choice for many US military firearms. Their products carry both NSN/ NATO stock numbers. TW25B is my lube of choice for Steyr Scout and SBS line of rifles. They are really great folks to deal with. You can call Gordon or Sylvia at 888. 947.3273 or by FAX at 201.935.6059, or via email at the following address: sales (at) mil-comm (dot) com
---
MidwayUSA
MidwayUSA (www.midwayusa.com)

Midway is a well known supplier of shooting related item with fast reasonable shipping and excellent customer service. Their prices are good and they stand by their customer service. Recently when I ordered an item, only to find the price had dropped 50% the day after I ordered, an email to then got me a prompt credit for the difference. Phone is 800.243.3220
---

M-Pro (http://www.mp7.com/)

M-Pro makes the M-Pro 7 line of gun care products that are very popular and effective. There cooper remover is excellent. They are good folks to deal with, stand behind their products, and can be reached at 623.780.2296 here in AZ, or 1.888.608.7888, or by email at info (at) mpro7 (dot) com
---

SLIP 2000 (http://www.slip2000.com/)

SLIP is the maker of SLIP 2000, SLIP EWL oil, and EWG grease that are very popular with AR platform users and with many other firearms. SLIP EWL carries an NSN/NATO stock number. Good folks to deal with. They can be reached at 888. 243.6725, or at info (at) SLIP2000 (dot) com
---
Tripp Research (http://www.trippresearch.com)

The folks at Tripp Research are best known for their hard chroming and 1911 "Cobramag" magazines, which are getting very high marks from users. Their magazine bodies have a slightly different geometry and hold the top round a bit higher than the standard magazines for improved feeding with non-ball ammo. They also have an improved follower and spring (which is also available as a replacement kit for other magazine bodies). If you want the best magazines out there for your 1911 this is the place. Great folks to deal with! They can be reached at 432.837.9445 or by email at info (at) trippresearch (dot) com
---

Vang Comp Systems (https://www.vangcomp.com)

Hans Vang is known as "Mr. Shotgun" to tactical shotgun users. His alterations to the barrel consist of lengthening the forcing cone, back-boring the barrel, and adding compensating ports which improves accuracy, dramatically tightens patterns, reduced felt recoil and muzzle rise. Hans is a gentleman of the highest degree and his work is first rate. He also does general gunsmithing on tactical shotguns. Hans can be reached at 400 W. Butterfield Road, Chino Valley, AZ 86323-5613, by telephone at 928.636.8455, by fax at 928.636.1538, or by email at hans (at) vangcomp (dot) com.
---
Reloading Components
The choice of reloading components is best determined by what works best in your firearms. However, I do have a personal preference for bullets by Hornady for general use and primers by either Federal or Winchester (or the mil-spec CCI #41, and #34. However, in the interest of completeness, below is a list of web sites for the major manufacturers of components. If I've missed anyone or if I have a bad link please send me the link by clicking here.
Accurate Powder http://www.accuratepowder.com/
Barnes Bullets http://www.barnesbullets.com/
Berger Bullets http://www.bergerbullets.com
Dynamit Nobel / RWS http://www.umarexusa.com
Federal http://www.federalcartridge.com
Hawk Bullets http://www.hawkbullets.com/
Hercules/Alliant Powder http://www.alliantpowder.com
Hogdon Powder http://hodgdon.com
Hornady Bullets http://www.hornady.com/
IMR Powder http://www.imrpowder.com
Norma Bullets http://www.norma.cc
Nosler Bullets http://www.nosler.com/
Remington http://www.remington.com
Sierra Bullets http://www.sierrabullets.com
Speer Bullets http://www.speer-bullets.com
Swift Bullets http://www.swiftbullets.com
Vihtavuori Powder http://www.vihtavuori.fi
Winchester http://www.winchester.com/
Western Powders http://www.ramshot.com
Woodleigh WeldCore Bullets http://www.woodleighbullets.com.au/
---
Please email comments to Fr. Frog by clicking here.
---
| Back to Fr. Frog's Home Page |
---
Disclaimer
I have either used or reviewed these products myself and have been please with not only the product but also with the companies, or I have received enough recommendations from others users to feel confident in them. Your mileage may vary but I am very sure that you will be just as pleased as I have been. However, if you do have problems don't call me, deal directly with the company as I do not represent these firms.

Updated 2017-12-27